A peaceful village. A buried secret.
A local man goes missing. The police fail to investigate. Murder & lies in the Peak District.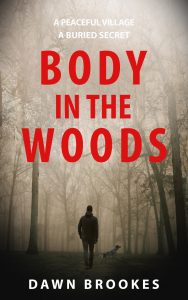 When private investigator Carlos Jacobi decides to spend Christmas with his sister, and his dog uncovers a body in the woods, he is soon hired to investigate. It soon becomes clear that the dead man had secrets in abundance.
The DI in charge of the murder investigation is one Carlos had hoped he would never meet again and the bad blood spills over as both men find it difficult to bury the past. DI Masters is livid when the dead man's family hire Carlos and orders his DS to make sure he is kept out of the loop.
Carlos is beginning to unravel lies and motives among the seemingly innocuous village population when his dog Lady reveals another grisly discovery.
The DS ordered by Masters to trip Carlos up is an old friend. They team up behind the DIs back to get to the bottom of a complex case.