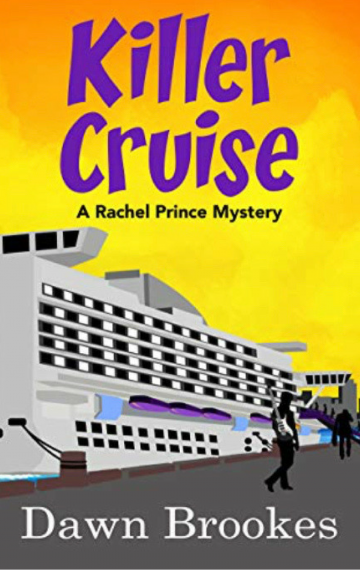 Available Now!
Publisher:

Oakwood Publishing

Available in:

Paperback, Kindle

ISBN:

9781999857592

Published:

September 4, 2019
Buy Now UK
Buy Now USA
The latest Rachel Prince mystery by Dawn Brookes
Crew aboard the fictional Coral Queen find themselves stretched to the limit by the antics of a Queen tribute act, a troublesome stag party and a group of excitable female cheerleaders.
PC Rachel Prince, cruise ship sleuth is wondering if she will ever enjoy a peaceful voyage after a man dies under suspicious circumstances.
Upon agreeing to accompany Lady Marjorie Snellthorpe on a cruise around the Baltics, the two women find themselves surrounded by an array of suspicious characters with ample motive for killing the unpopular victim. The man's death is suspicious according to the chief of security, who wavers between involving Rachel in the investigation and keeping her away from it.
Sarah, Rachel's best friend and cruise ship nurse is keen to keep her out of harms way, but it's a case of the irresistible force meets the immovable object when there's a mystery to be solved. Rachel is spurred on by the incorrigible Marjorie who is keen to interfere and test her own sleuthing skills.
Chief Waverley and Sarah are fighting a losing battle, and become more and more exasperated by Rachel's involvement, both having problems of their own.
As the dead man appeared to have more enemies than friends, the mystery tests Rachel to the limit. She finds herself in danger as she tries to keep Lady Marjorie safe while solving the crime.
Join the crew and passengers aboard the Coral Queen for another exciting adventure at sea!