Dawn Brookes, Bestselling Author
Coming Soon!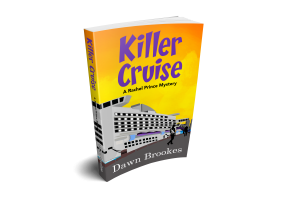 Killer Cruise, book 3 in the Rachel Prince mystery series. Rachel agrees to accompany Lady Marjorie Snellthorpe on a cruise around the Baltics. Not long after setting sail they come across the lead singer of a Queen tribute band. 
The next morning as they disembark to take a tour of Copenhagen, they witness a man falling overboard but are ushered away by the ship's crew.
They soon discover the man may not have gone over by accident and Lady Snellthorpe is keen to test her sleuthing skills alongside Rachel. Suspects mount up as they learn the man was disliked by everyone he met.
The mystery tests Rachel to the limit while she puts herself in danger as she tries to keep Lady Marjorie safe and solve the crime.
New for Autumn!
Release Date 24th November
Available Now!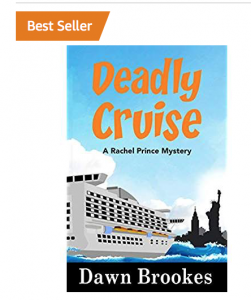 Deadly Cruise, book 2 of the Rachel Prince Mysteries is already on preorder sale for kindle and will be available in paperback on launch date.
A Russian tour group, a dead body, and conflict in the medical centre. What more could you ask for in a second great adventure for Rachel Prince?
Chief of Security Jack Waverley is keen to keep Rachel out of any investigation but reluctantly needs to pick her brains.
Will Rachel ever have a relaxing cruise holiday?
Your guess is as good as mine!
Get your copy on the 24th November Buy Now!
What readers say about book 1
Kept me engaged from beginning to end. Good suspenseful read

Loved this book could not put it down loved the characters and not knowing what was going to happen next

Five well-earned stars to Dawn Brookes for a well-researched, well-written, very entertaining read
Book 2 is your next favourite read – perfect for the holiday season
Would you like a signed copy for Christmas? Buy now!

If you love a 'good clean murder' this debut novel by Dawn Brookes is just what you need.
A cruise should be the perfect remedy for Rachel Prince who has been ditched by the man she was engaged to marry!
That's what her best friend, Sarah suggested when she invited Rachel to join her on the cruise ship where she works as a nurse. It would have been the ideal getaway if there wasn't a potential murderer on the loose.
Rachel befriends a bereaved, elderly woman but, as a newly qualified WPC, she becomes convinced that something sinister is going on around the old lady. There is mystery and threat surrounding her new friend, Lady Marjorie Snellthorpe.
Who is the secretive Carlos and why does he seem to be watching Lady Snellthorpe? As she finds herself becoming more and more attracted to him she is sure that stress is causing her to imagine things.
Events unfold that cause her to doubt Carlos and when one of the passengers meets with a tragic accident the doubts multiply. Is Marjorie in danger and can she prevent a murder even when she is in danger herself? She is determined to relax and enjoy her holiday with her friend, Sarah but there is danger at every turn.
Check out Goodreads reviews
Goodreads reviews for A Cruise to Murder
New for Summer 2018
Gerry the One-Eared Cat: don't let bullies get you down!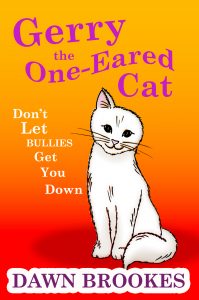 A children's book following the struggles of a one-eared kitten who finds, as he grows up that the world is tough if you look different. Gerry is ostracised due to his appearance. The local cats alienate him and call him names. Gerry longs to find acceptance and be part of the crowd but he learns how to overcome bullying from an unlikely source. This entertaining story addresses issues of bullying and diversity.
Goodreads reviews for Gerry the One-Eared Cat
New for Spring 2018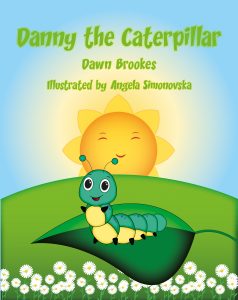 An enchanting story for lovers of A Very Hungry Caterpillar
Early one spring morning, Danny the caterpillar emerges from the safety of his egg. Danny soon discovers what it is like being a small caterpillar in a big world!
He makes new friends while sitting on his leaf and a particularly attractive female caterpillar catches his eye! Mostly though, he eats and eats. Amazing things will happen to him as he grows, but first he must stay safe.
A wonderful, feel good story of nature, ideal for springtime but children will enjoy it throughout the year.
Also Available
Ava & Oliver's Bonfire Night Adventure
Ava & Oliver's Christmas Nativity Adventure
---
Bestselling Memoirs
Bestselling Memoir in both UK & USA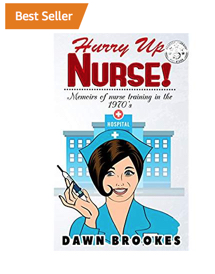 Dawn had no idea what she wanted to do with her life but a set of circumstances collide that see her attending an interview for nurse training in 1977. There follows what someone describes as a howling good read. The memoir follows the ups and downs of a trainee nurse during the 1970s. It is written with humour and candour but also a great deal of compassion.
Buy Now on Amazon
Also Available Hurry up Nurse 2: London Calling
---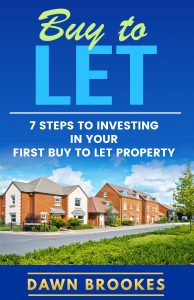 Everything you need to know about how to invest in property and how to be a landlord.
The only book you will need to get started as a property investor.