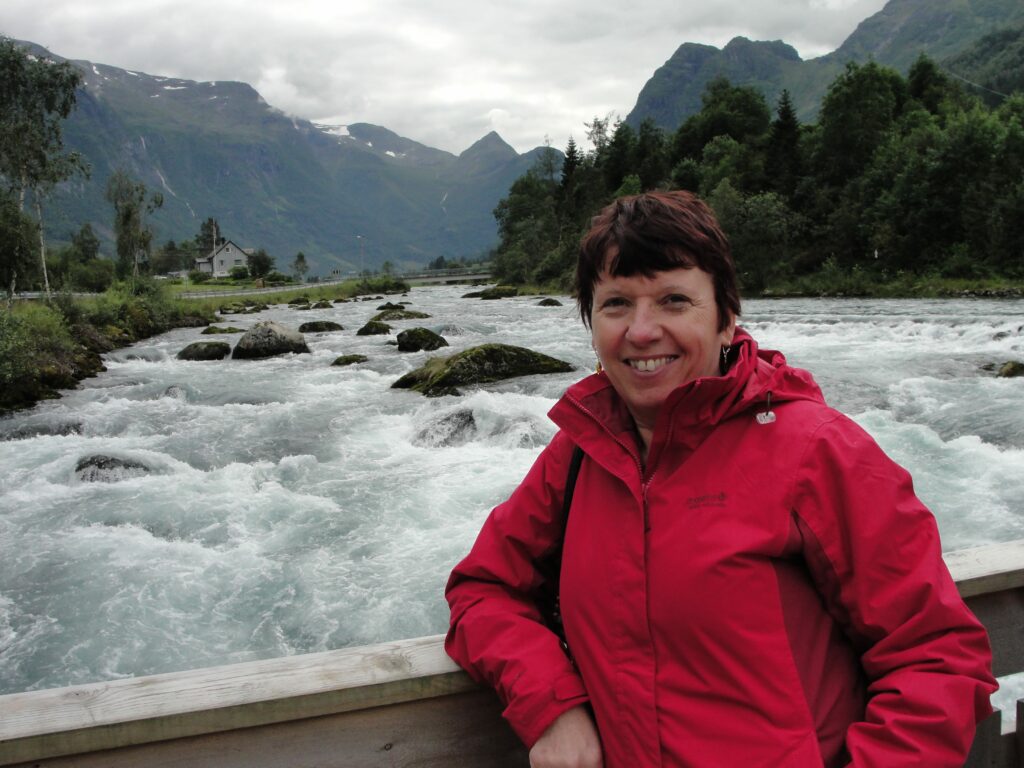 Hello and welcome to my website. I'm Dawn Brookes, an award winning English novelist and memoirist living in Derby. I hold an MA in Creative Writing and I'm also founder of the Oakwood Literature Festival held annually in a north Derby suburb.
I write most days and aim for at least 3,000 words a day. I publish regularly, four books this year alone. I'm passionate about being an indie author and encouraging others to achieve their creative ambitions whatever they may be.
Thank you for visiting.
If you are interested in my Rachel Prince novels click here.
If you are interested in my Carlos Jacobi novels click here.
If it's a memoir you're after click here.
For my children's books click here.
Below are my bios. Short, medium and 'kitchen sink' lengths depending on how much you want to know!
In Brief
Dawn Brookes is an international bestselling author whose books have hit the number one spot in the USA, UK and Canada. Dawn is also founder of a local literature festival in Oakwood, Derby.

Born in Nottingham and raised in Leicester, Dawn moved south when she was twenty-two, living in London and Berkshire before returning to the Midlands where she now lives with her rescue Cavalier King Charles Spaniel.

When not writing about her nursing years, cooking up murder plots or writing for children, Dawn spends time reading, listening to music, gardening and walking. She also takes time out with close friends and cruises regularly. She has just completed her MA in Creative Writing and is looking forward to more leisure time once lockdown has ended.
Bio More Detail
Dawn Brookes writes and publishes contemporary fiction, nurse memoirs and children's picture books (for 4-7 year olds).
Her novels are classed as cosy mystery (cozy if you're in the US) or classic crime. Being cosy, they are by their very nature clean with non-graphic violence and don't contain swearing but that doesn't mean they lack suspense or contain shallow characters.
Dawn's memoirs thus far consist of three books outlining her experiences of nurse training from 1977- 1984 as she took the long route to becoming a Registered Nurse. They are set in Leicester, London's East End and a place unknown!
Dawn's children's books always contain some element of nature (except in the Bible stories for children), as Dawn is passionate about nature and the environment.
Dawn was born in Nottingham and raised in Leicester. She moved to London in 1981, travelled Asia for three months in 1982 before moving to Berkshire to undertake further nurse training. She later became a midwife, district nurse, lecturer/practitioner and community matron before deciding it was time to leave the NHS permanently.
Dawn is now a self-employed writer who independently publishes through her own imprints, Dawn Brookes Publishing and Oakwood Publishing.
Kitchen Sink Bio
Dawn has recently completed an MA in Creative Writing and passed with distinction. She is proud to be a bestselling author of the Hurry up Nurse series of memoirs and the Rachel Prince cosy mystery series. Her most recent project is a private detective series with the first book due to be published in December 2020.
The cosy series combines a unique blend of murder, cruising and medicine with a touch of romance.
Dawn has a 39 year nursing pedigree and takes regular cruise holidays for research purposes (so she says!). She likes to think she brings these passions along with a love of clean crime to her writing.
The surname of her Rachel Prince protagonist is in honour of a childhood dog, 'Prince', who used to put his head on her knee while she lost herself in books.
Dawn worked in the NHS in England for the best part of thirty-nine years. Her initial training was in Leicester in the late 1970s and this training was the focus of her first memoir – Hurry up Nurse: memoirs of nurse training in the 1970s. This book has been a consistent kindle bestseller throughout 2018-2019 in the USA and at times in the UK.
Dawn moved to London in 1980 to undertake a specialist cardio-thoracic nurse training course, working at the London Chest Hospital in Bethnal Green. Her time in London is covered in the second memoir – Hurry up Nurse 2: London calling.
In-between training, Dawn travelled around Asia for three months in 1982 before moving to a town in Berkshire where she spent the next twenty-two years working as a nurse, midwife and district nurse.
Dawn trained as a midwife in 1986 and worked as a sister on the labour ward until 1990. After this she worked for a couple of years in the pharmaceutical industry as a research nurse. A few years later she trained as a district nurse, obtaining a BA (Hons) in Community Health Studies at the University of Reading while working in East Berkshire. Whilst continuing to work as a district nursing sister she completed an MA Education in health and social care and later worked as a lecturer/practitioner, spending one day a week teaching at the University of Reading and four days as a district nursing sister.
Dawn's father became ill in the early 2000s and she made the decision to move back to the Midlands so that she would be close enough to help with his care. This prompted her move to Derby where she worked as a community matron and an advanced nurse practitioner until 2016. After breaking her foot and being forced to rest, she left nursing to pursue a writing career.
There will be more nursing and midwifery memoirs in the future but her nurse training series was completed in November 2019 on publication of Hurry up Nurse 3: more adventures in the life of a student nurse.
Although Dawn loved nursing, she never confined herself totally to one thing. She has been an amateur photographer for around forty years and ran a photo restoration business for a few years. Dawn also taught youth groups and children's groups as part of her church life.
Embracing life as an author, Dawn writes across genres, but is mostly focussed on cosy mysteries based around her love of cruising. The series also includes a sprinkling of her medical expertise. The first book in this series, A Cruise to Murder (dedicated to her mum who died 30 years prior to its publication) hit the bestseller list in September 2018 and at various times through 2019. Dawn has added to her writing portfolio with her new private investigator, Carlos Jacobi series.
Dawn is fully focussed on writing and has plans for another new series in the future. She is always happy to hear from readers, so please get in touch.
I believe there are no limits to what a person can achieve if they set their mind to it, no matter what background we are born into, we should not be restrained by boundaries. I was born into a working class background where there was no money and life was a daily struggle for my mother. In spite of this she did her best and taught us that the most important thing in life was to be honest and earn respect. She once told me that it takes a lifetime to develop a good name and only a moment to lose it. I have never forgotten this. I left school with hardly any qualifications but I was determined to make something of my life, if it hadn't been nursing, it would have been something else. I don't believe that your background dictates who you are. I hope that my memoirs demonstrate this. I hope to engage readers from every walk of life through my writing. Please enjoy – if you do, tell others, if not, tell me and I will work hard to improve.