Writing Crime Fiction
Join us for a crime writing day at Quad Derby. Tickets available.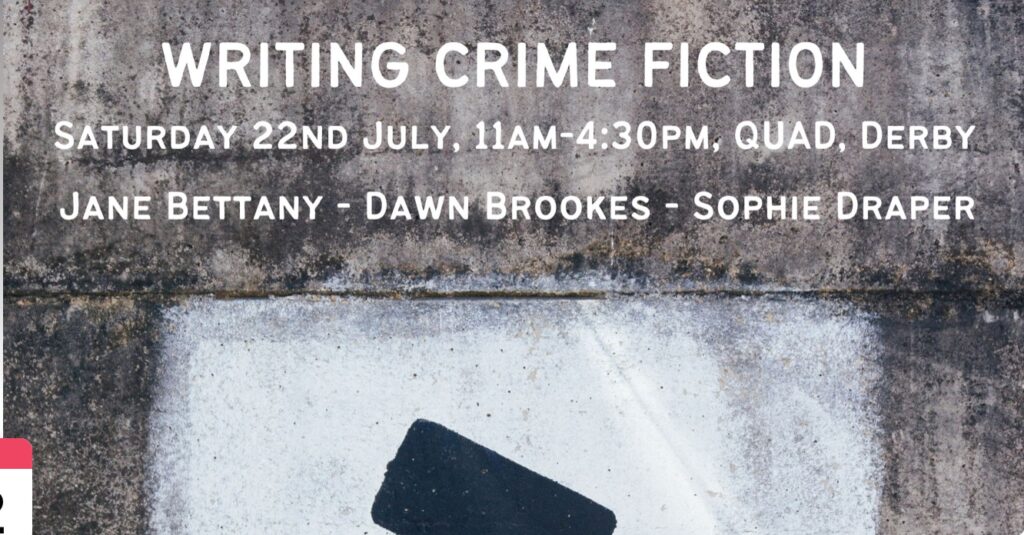 How to Plot a Cozy Mystery
Scottish Association of Writers Annual Conference 17th-19th March 2023. Westerwood Hotel, Cumbernauld, Glasgow.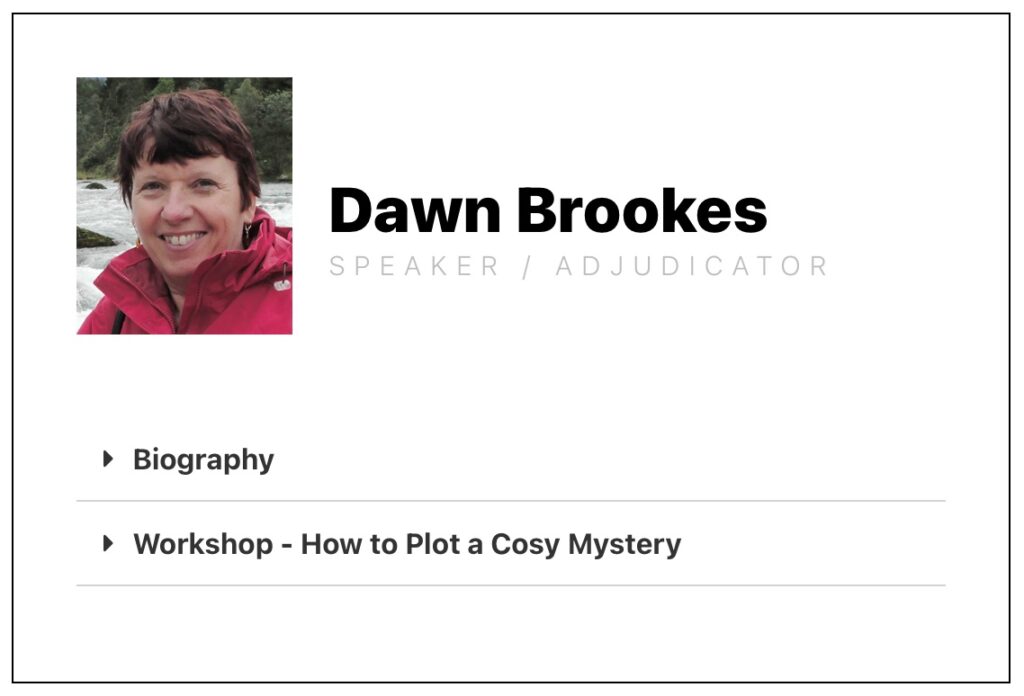 What is a Cozy Mystery?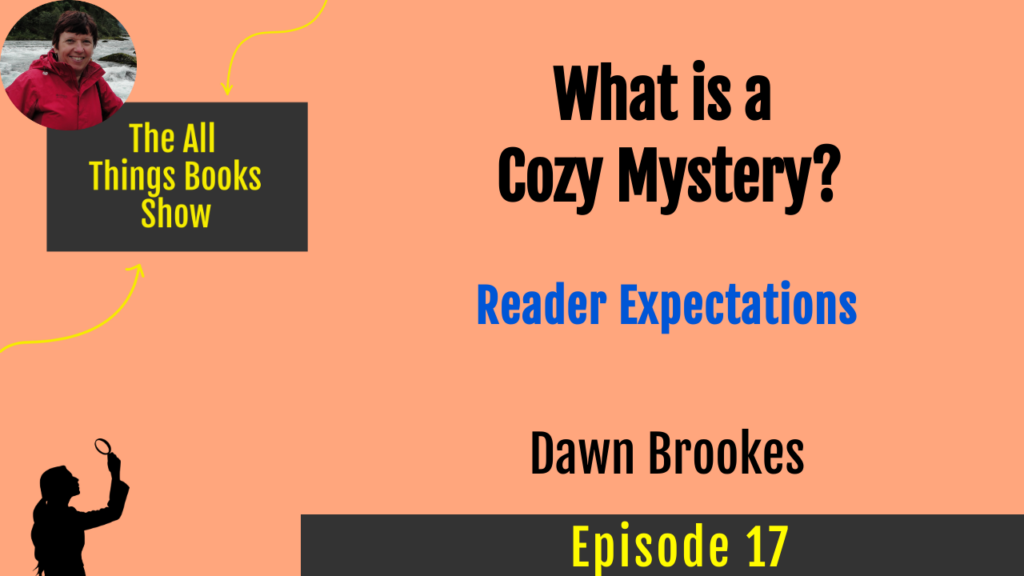 How to Write a Memoir: Free on YouTube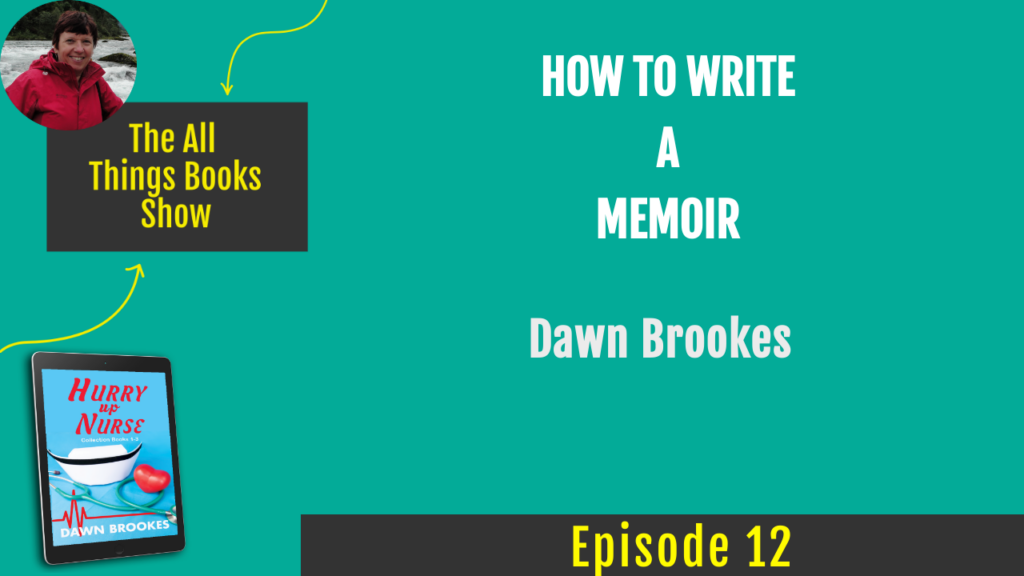 Independent Self Publishing: Free Overview on YouTube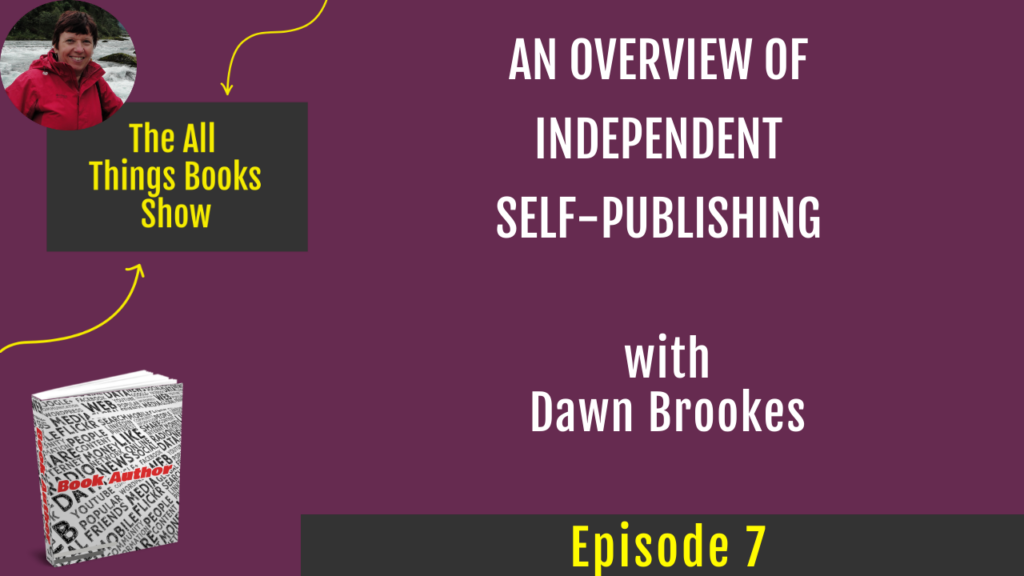 May 2022
Crimefest Panel Sunday 15th May
The Indie Alternative 9:30am – 10:20am

April 2022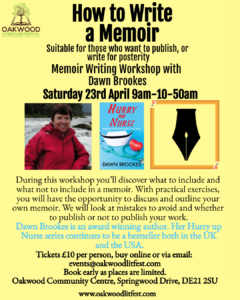 Saturday 23rd April 9am-10:50am How to Write a Memoir Workshop at Oakwood Community Centre. Book Tickets here or visit the website.
We will examine the differences between a memoir and an autobiography. This is a workshop with practical exercises to get you started on the road to penning a memoir. We will look at things to include and things to avoid. Suitable for those writing with publishing in mind or who just want to write for posterity.
The community centre has wheelchair ramp and disabled toilets. Teas and coffees will be available to purchase in the break as will the nursing memoirs written by the facilitator.
February 2022
Derby Quad Self Publishing Day Saturday 26th February 10:30am-4:40pm Tickets £26-£30.
Successful indie author Dawn Brookes will share her expertise in the rapidly expanding arena of independent/self-publishing. This one-day course will provide an overview of what is required to launch yourself into the world of self-publishing and where to start as well as the pitfalls to avoid. Authors and writers, considering self-publishing will gain a valuable insight into what they need to get started and turn their dreams into a reality. This introductory day is open to writers in every category in the early or preliminary stages of the process, although those with more experience will also benefit.
Dawn Brookes is a fulltime author who holds an MA in Creative Writing with Distinction. She has written and self-published thirteen mystery/crime novels, three memoirs and seven children's picture books.
Events 2021
I really enjoyed being interviewed by fellow author, Luke Richardson. He has a weekly show on Wednesdays at 5pm UK time if you want to watch. He interviews a different author each week.
This is a self publishing course put together by renowned and respected author Mark Dawson. I invested in the course myself which shows how much I believe in it! If you join via the link above or below I get a percentage of your joining fee at not extra cost to you. The beauty of SPF courses is that all future updates and additions to the purchased course are free! With a money back guarantee, you have nothing to lose.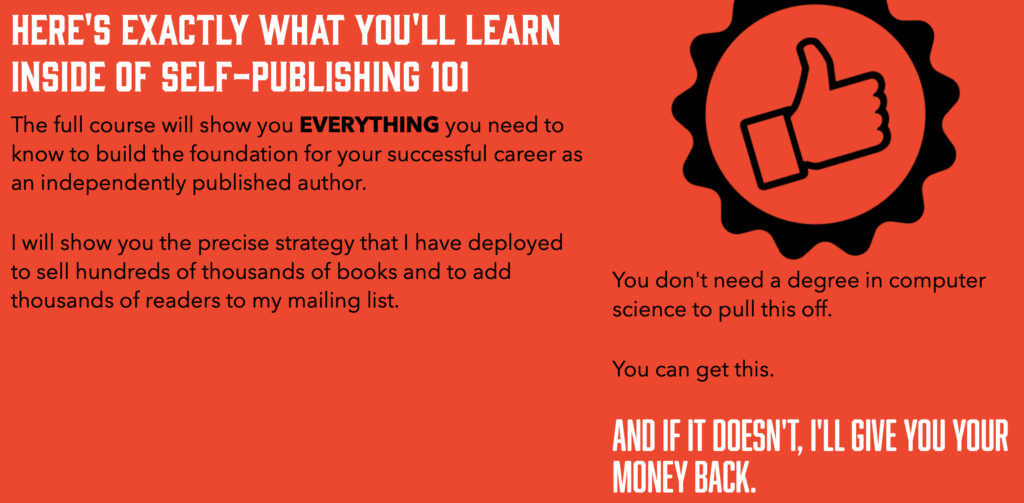 We didn't quite get around to finishing this last year as it was hit by lockdown in March 2020. Those who did enrol, got through half of the course with one about to publish her first book!
If you want to get a head start in the indie publishing world, this course is for you. Come and join me for what I hope will be an exciting eight weeks.
How to Write a Compelling Murder for a Series
This online workshop was delivered for Nottingham Writer's Studio
Events 2020
I'll be teaching this 8 week course in February, looking forward to it.
The indie publishing world has become much more sophisticated in recent years. If you can commit to eight weeks of training to help you focus, you can learn from someone else's mistakes and take the first or next steps towards developing a career. Self-publishing can be life-changing if you get it right but it also takes determination and a willingness to learn and work hard. This course offers the opportunity to learn from someone who has expertise in developing an author business.
Events 2019
Oakwood Christmas Market
Sunday 24th November 2-5pm Springwood Leisure Centre DE21 2RQ
Come along and say hello. I will be signing copies of my latest book, Hurry up Nurse 3: More adventures in the life of a student nurse. There will also be lots of local businesses selling Christmas Gifts.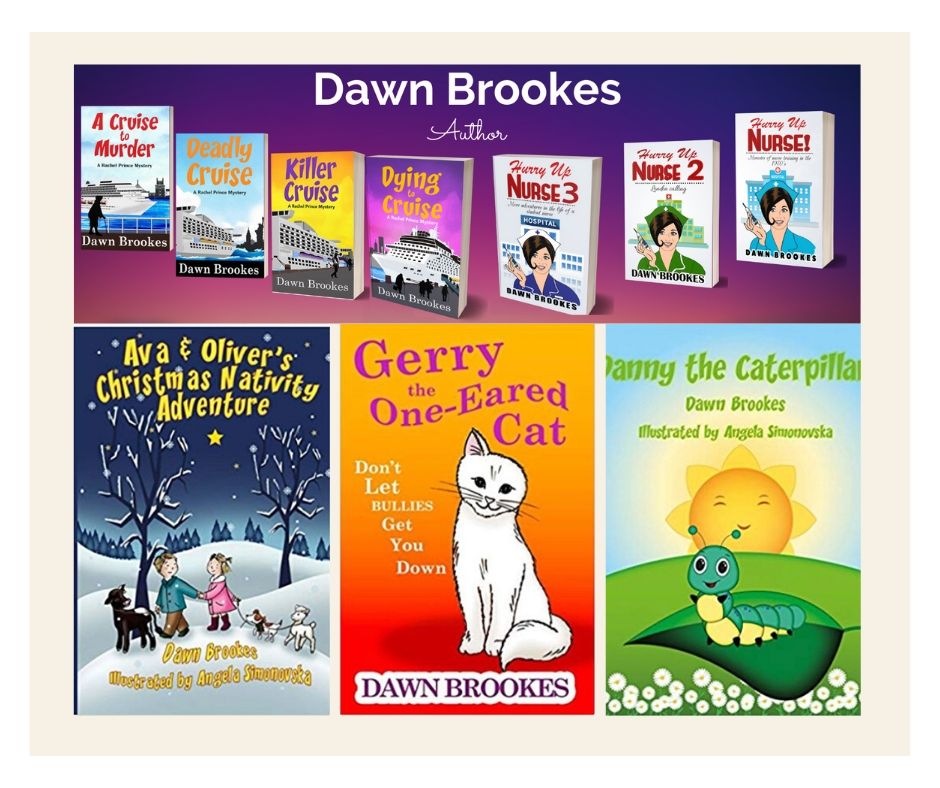 #No2Hate Radio show
Privileged to be part of this great team to produce 'The All Inclusive Show' on @DerbySoundRadio at the weekend. It will be aired three times this week. Tune in to our local community radio station!
Listen to the show here!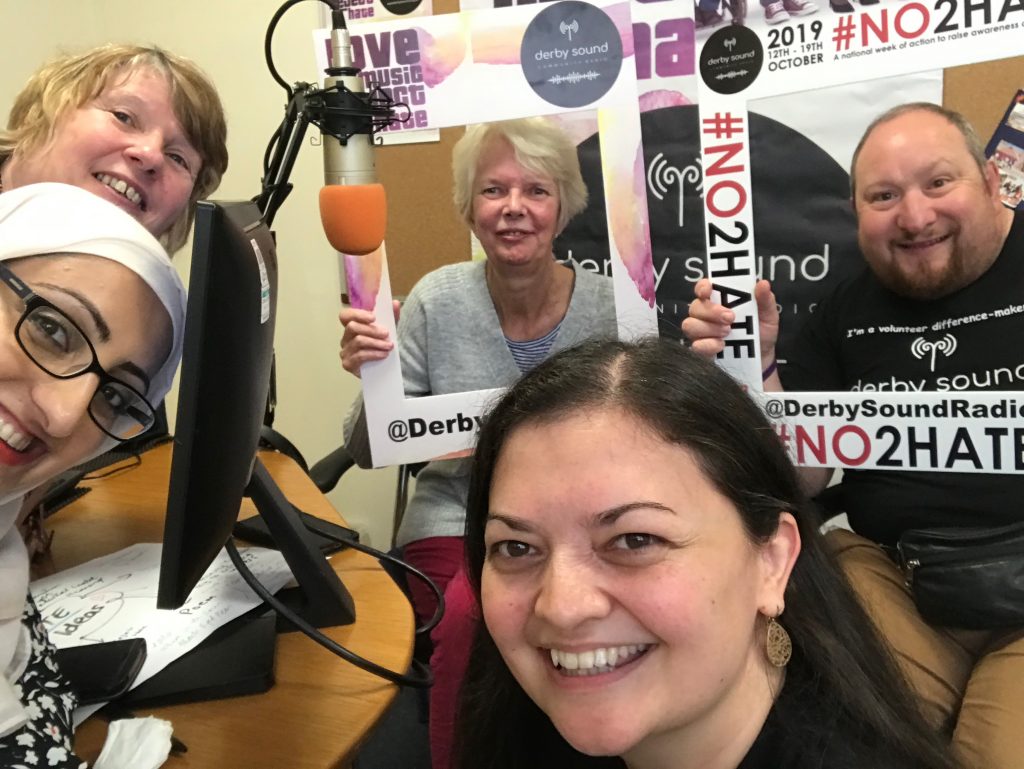 Radio Interview
Listen to my interview with fellow author Wendy H. Jones below. Sorry I couldn't include the songs as didn't want to breach copyright!
Mearns FM Wednesday 22nd May from 3-4pm
I will be discussing all things Dawn Brookes books and they will be playing five of my favourite songs! Super excited.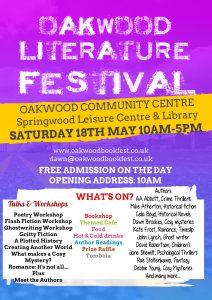 The Church on Oakwood
Bishops Drive, Oakwood, Derby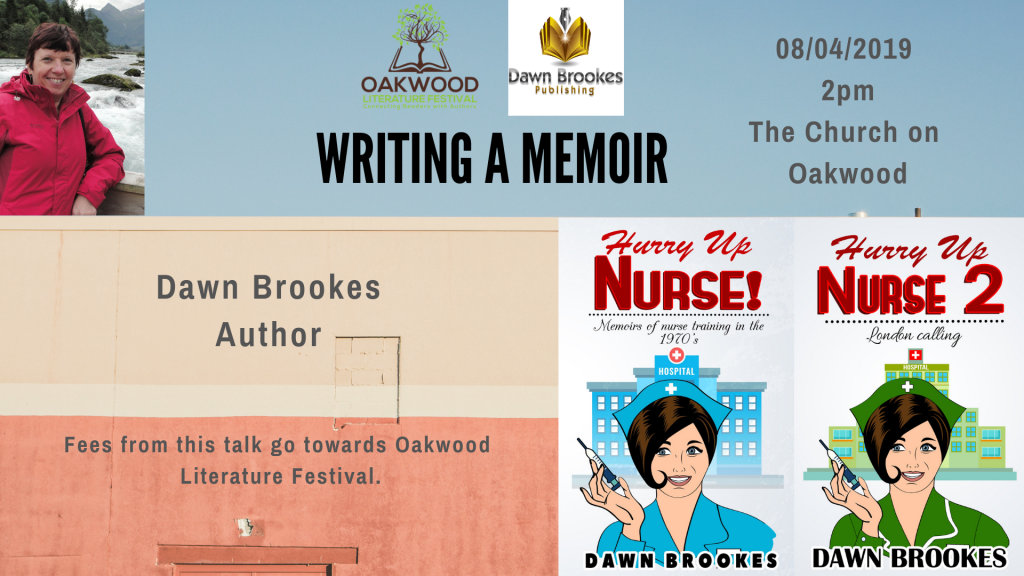 Monday 8th April 2019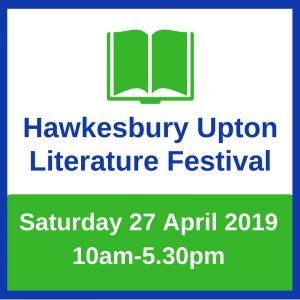 Saturday 27th April 2019


Saturday 18th May 2019 10am – 5pm

Oakwood Community Centre, Springwood Leisure Centre.
Check out the website here.
Past Events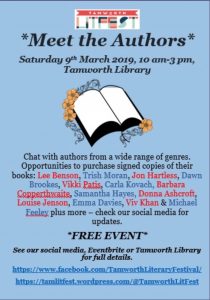 Oakwood Festival
Sunday 8th July 2018 13:00 -18:00
Oakwood Park behind Springwood Leisure Centre
I will be hosting a stall on behalf of Oakwood Literature Festival to raise awareness of the annual event. There will be craft activities as part of our fundraising efforts. I will also be selling and signing books.

Saturday 9th June 2018 10.30 – 3.30pm
St. Peters Church DE1 1NN
I will be attending the Derby Book Fair at the Derby Book Festival and will have a selection of my books for sale. I am happy to sign copies on the day.

Saturday 12th May 2018
I am thrilled to announce the launch of the Oakwood Literature Festival on my local patch. We have a great line up of authors attending the day so I couldn't be more pleased.