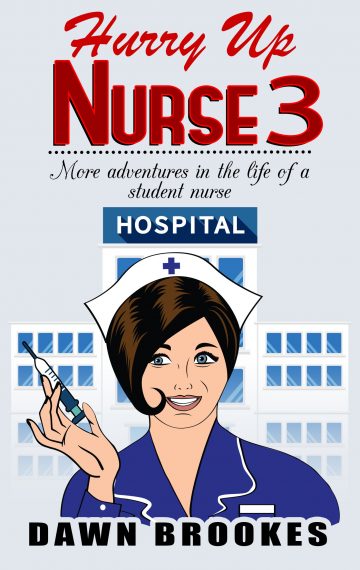 Latest in this Bestselling Series
Publisher:

Oakwood Publishing

Available in:

Kindle, Paperback

Published:

September 11, 2019
Buy Now Amazon
Order Signed Copy
This amazing book describes the final leg of the author's nurse training where she works in 'yet another hospital in yet another town'.
Following a three month trip to Asia, Dawn arrives back in England to find herself homeless before embarking on further training to fulfil her dream of being a Registered Nurse.
The circuitous route to her end goal means she has bags of experience, but this is ignored as she joins a group of younger second-years to find herself the new girl once again. Armed with motorcycle and crash helmet she embarks on her new adventures.
Back on the wards she meets a delightful array of patients and a fair share of dragons among qualified nurses.
Her encounters with a rally driving district nursing sister whose driving instruction clearly didn't include working through the gears, and GPs who refuse to speak to each other will make you laugh out loud!
As with the two previous books you will laugh and most likely cry as you turn into a fly on the wall and join this amusing but dedicated nurse once more.
'Another incredible book by a truly talented author.'