Posted on 1st February 2019 inCozy Mysteries, Cruising, Rachel Prince Backstory, Rachel Prince Behind the Scenes, Wine Tasting
Wine Tasting
Rachel Prince attends a wine tasting lesson in the book 'Deadly Cruise.' I thought it would be fun to put together a summary of what she may have learned!
Introduction to Wine Tasting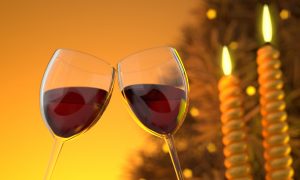 In terms of fine dining, no drink plays nearly as important a role as wine. Top restaurants and cruise ships have their own sommeliers to advise guests with regard to the wines suitable for accompanying their food choices.
A good wine is an experience in its own right. Accordingly, wine tasting is growing in popularity as more people have opportunities to dine out and to take cruises. Many cruise lines offer wine tasting lessons on board ship with the ship's own sommelier and visits to wine growing vineyards as part of a land-based tour. In particular, a vineyard tour offers a unique insight into the inner workings of wine growers.
Wine tasting provides an excellent opportunity to engage intensely with wine variants. By practising wine tasting you will learn which grape varieties and dishes can be combined. This helps you choose which wines are suitable for which occasion and what specialties you can serve with what wine. You will learn to sensitise your taste buds and your nose for the different flavors!
What is Wine Tasting?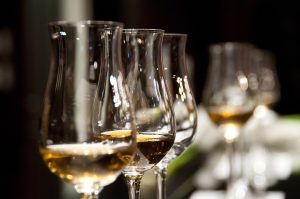 When it comes to wine, tasting wine is not synonymous with drinking. Tasting comes from engaging and stimulating the senses including those of sight, smell and taste. Wine tasting is a skill needed to analyse wine to check it is suitable for serving and that there are no imperfections.
You will use the eye to check colour and clarity, the nose to check aromas and the mouth to detect flavors and textures. Tasting also involves the pleasure of recognising aromas, identifying flavours, assessing the style of the wine, and sometimes its vintage or origin.
As a result, tasting then becomes a journey in your memory, in time and in history.
Visual Examination
The glass is filled to one-third, and then the process of examining the dress of the wine. A sommelier might explain that visual examination provides information on the age of the wine, its concentration and its power.
In most cases, reds become lighter over time, with purple robes turning to ruby ​​and garnet. The intensity of the dress, which goes from strong to weak, gives information on the power of the wine.
Reflections reflect the age of the bottle, purple or pink raspberry reflections are the hallmarks of a young wine, while reflections of orange suggest an older wine, already well evolved.
Finally, the brightness of the wine confirms these first indications, the wines becoming less and less brilliant with age. The information thus collected must be consistent with the label and following the tasting. Thus, lack of brilliance and ruby ​​reflections could be indicative of a wine defect.
Smell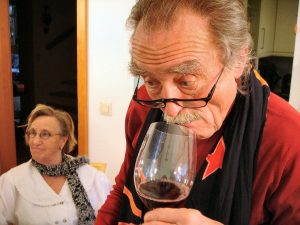 The olfactory examination helps detect the volatile aromas present in the wine. It informs and completes the first assessment gathered by the visual examination. The smell of a wine indicates its evolution, quality and origin. Begin by holding the glass still as this enables you to detect intensity, finesse and aroma.
You will be able to detect the aroma of fruits, spices and other ingredients. Note the intensity while gently inhaling through the nose. Next you will need to shake the glass gently in order to agitate the wine. Agitation oxygenates it thereby intensifying the aromas and refines your analysis. After stirring, the wine will present a complexity of the aromas already detected.
Taste
Tasting is the final step and the most favoured. Tasting makes it possible to assess the indices already obtained from the first two steps and brings new elements in terms of texture and taste.
Specialists divide the tasting examination into three:
The first sensation or attack
followed by the mid-palate
and the finale.
Taste analysis:
There are four elementary tastes: sweet, salty, bitter and acid.
5 tips for getting the best out of a wine tasting experience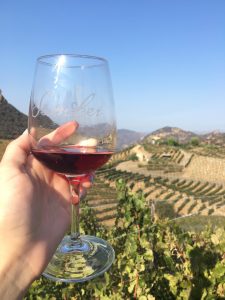 Take your time. Great wines get better and better with age. A longer barrel maturity is therefore a special proof of their high quality in red wines. When it comes to wine tasting with a winemaker, an afternoon walk through the vineyards is a nice way to tune in to a wine tasting session in the early evening in peace.
During wine tasting sessions several wines are tasted one after the other. Even if you do not drink from every tasting glass on offer, alcohol is accumulated during the course of such a test. This has an influence on the sensitivity of the sense of taste. After a certain number of wines, the tongue detects fewer differences. In this respect, it makes sense to make an appropriate pre-selection of the bottles to be tasted in advance with the winemaker. A professional wine taster will spit out the wine after tasting.
Enjoy wine in community. Even if the wine tasting is primarily about increasing stocks in your own cellar, such a sample is always an experience in itself. This can also be shared and wine tasting together with good friends can increase your enjoyment of the experience.
If visiting a vineyard as part of a cruise ship tour it is not always possible but where possible eat on site and stay overnight if you are not on a tour where a vehicle is provided. Never drive after a wine tasting session. Staying overnight provides the advantage of eating in the same place during the evening. Of course it is advisable to visit a restaurant that also offers the previously tasted wines. In this way, their suitability as a companion to a good meal can be checked immediately putting your learning into practice.
Many wine lovers find their favourite wine grower. They often order the same wine over the years. Such loyalty is of course honourable, however, it can shut out the experience to be gained from many other fascinating facets of the world of big and small wines.
Therefore, one should always maintain a certain enthusiasm and plunge again and again in to the varied tasting adventures provided by wine tasting with a new winemaker.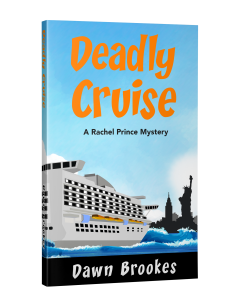 Rachel enjoyed her brief wine tasting lesson on board the fictional Coral Queen, and I hope you enjoyed taking this 'behind the scenes' look into what that might have involved. If you haven't yet read 'Deadly Cruise', you can purchase it by clicking on the links below:
Images except for the book cover courtesy of CCL from Pixabay with thanks.