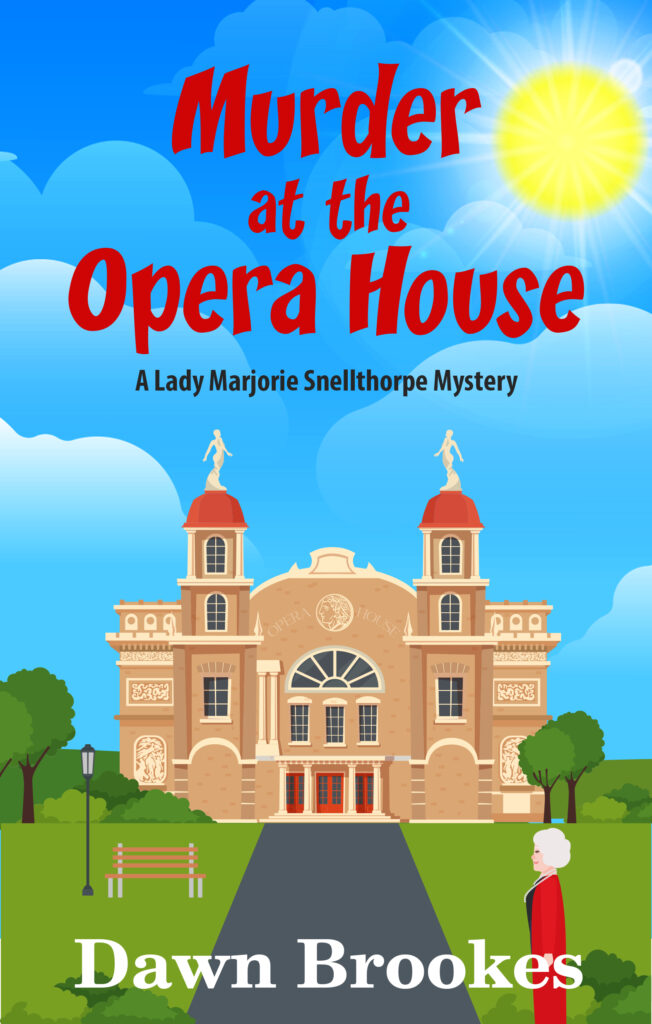 When Lady Marjorie Snellthorpe reluctantly agrees to join her irritating cousin-in-law, Edna Parkinton on an organised tour followed by a river cruise, things don't quite go to plan.
The whole party is detained in Cluj-Napoca after a body is found after a visit to the opera on their first night in Romania. The death of one of their own raises questions about who might have wanted to kill the unpopular diva. Marjorie and Edna lock horns while trying to discover who was responsible. The rest of the guests seem more interested on continuing with their holiday than finding a killer, and a number of them have secrets they would rather remain untold. 
Can Marjorie get to the bottom of a troubling murder without killing her cousin-in-law and ending up in a Romanian jail?
Available in Kindle, KU, Paperback, Large Print, Audiobook