Latest Information/News
Coming Soon
Deadly Cruise is the second book in the Rachel Prince Mystery series and will be released on 24th November 2018. Signed copies will be available at the Christmas Book Fair on that date.
In this book, Rachel takes her second cruise but before long finds herself immersed in a murder that seems to involve a Russian tour party. She is befriended by the tour guide and it soon becomes apparent that there is more to some of the members of this group than meets the eye. A crew member dies in suspicious circumstances. A Russian oligarch and diplomat appear to have a sinister connection to the death. Can Rachel solve the mystery with the aid of her best friend, Sarah, the ship's nurse and will the Chief Security Officer allow her to investigate?
Girls do Asia too! Is a memoir of my travels through Central & Southern Asia in 1982 in-between nurse training courses. The journey begins in Singapore and ends in Pakistan with lots in the middle. This book will be launched in the autumn.
Hurry up Midwife! This will be the third in my Hurry up Nurse memoir series from my lengthy nursing career. This one is set in a large hospital midwifery unit in the 1980s. The book will be launched in the early 2019.
Ava & Oliver's London Adventure will be the third book in the Ava & Oliver adventure series and will be launched in early 2019.
For Press releases or wholesale orders please contact me.
Debut Novel Available Now!
My debut novel, A Cruise to Murder is a murder mystery set on a cruise ship. I chose the setting because I have enjoyed a number of cruises over the past ten years although thankfully, none as exciting as the one described in this book! It was launched on 12th May 2018 at the Oakwood Literature Festival in Derby. It is the first of a series of books introducing Rachel Prince, the main protagonist and her friend, Sarah who works as a nurse on a cruise ship.
Hurry up Nurse Books
Hurry up Nurse:memoirs of nurse training in the 1970s Number 1 Bestseller for Amazon kindle sales in the US since January  2018

July 2016
Hurry up Nurse 2 Released
Featured in Derby Telegraph 2016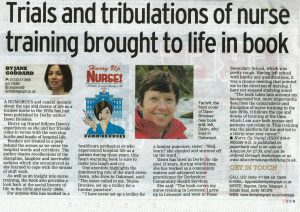 Author Interviews:
Radio Derby 2016
Radio Leicester 2016
Children's Books
Gerry the One-eared Cat: don't let bullies get you down! is a children's book following the struggles of a one-eared cat who is ostracised due to his appearance. The local cats alienate him and call him names. Gerry longs to find acceptance and be part of the crowd but he learns how to overcome bullying from an unlikely source. This entertaining story addresses issues of bullying and diversity.
Ava & Oliver Adventure Series
November 2017
Ava & Oliver's Christmas Nativity Adventure released
October 2017
Kids review Ava & Oliver Adventure series Book 1 in school!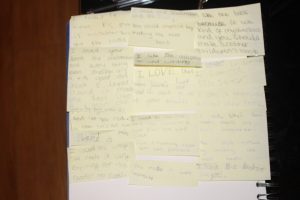 Ava & Oliver's Bonfire Night Adventure released
Released in spring 2018, a fun book for young children.
Miracles of Jesus Series
November 2017
Audiobook of Jesus feeds a big crowd available