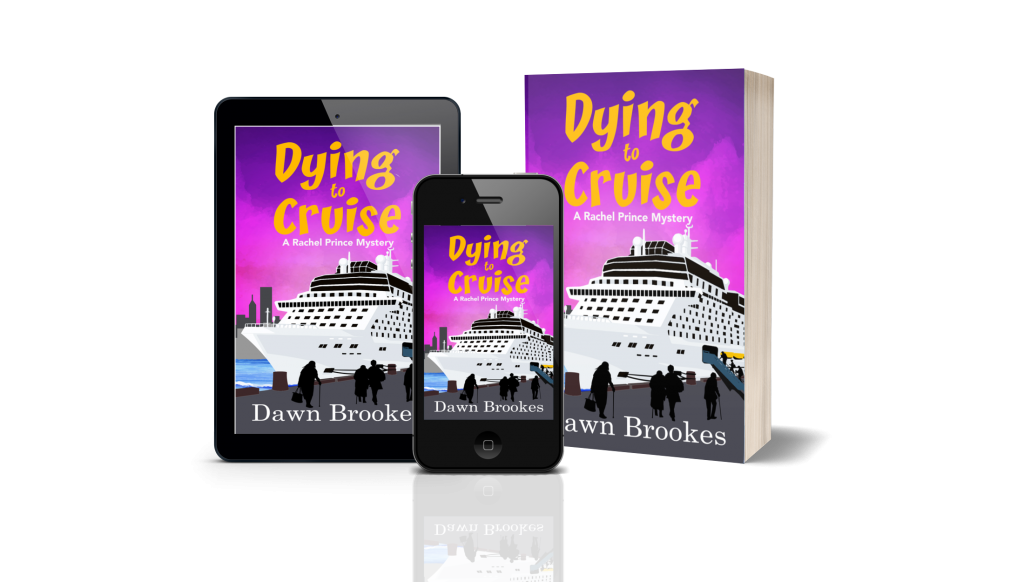 "The only thing worse than getting stuck aboard a cruise ship with a murderer, is discovering that your ex is on board…"
Off-duty police officer Rachel Prince is living the dream. This time she is taking a cruise around Australia and New Zealand while working as a guest lecturer and meeting up again with her best friend, cruise ship nurse, Sarah.The scene is set for the holiday of a lifetime!
When the body of a woman from the Bucket List tour party is found in the ship's library and Rachel's ex turns up on board, things start to go horribly wrong. Rachel needs to work fast to find out if one of the gentle elders on the bucket list tour is a murderer while avoiding her ex like the plague.
Join the crew and passengers aboard the Coral Queen for another exciting adventure at sea!
What Readers Say!
The Best yet, but I keep saying that!

Unputdownable

Dying to Cruise was a very enjoyable and easy read
Where to Buy
Order through bookshops. Paperback ISBN: 9781913065003
Available in Large Print. ISBN: 9781913065058