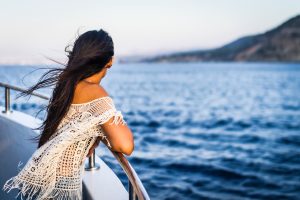 While sun, sea and sightseeing are enough for a lot of cruisers, 14% of holidaymakers say they have found romance on the waves, with almost half of those staying with their nautical darling for several years. Many marry and start a family, so who knows? 
A balmy night in the Caribbean, a ship in the middle of a sparkling sea beneath twinkling stars, live music to dance to, arms entwined, hips swaying, a first kiss … 
It doesn't have to be a scene from the old TV show "The Love Boat". It might just be possible you could meet the love of your life on a cruise ship.
Cruises are a popular style of holiday for many people, with plenty of single people choosing to cruise, either on their own or with friends.
A multitude of cruise lines are responding by encouraging single people to take cruises and many offer single staterooms. Norwegian Cruise Line was the first cruise line to build staterooms and common areas specifically for the single cruiser. These studios are the perfect sized room for solo cruising and the Studio Lounge is a great way to meet other single cruisers.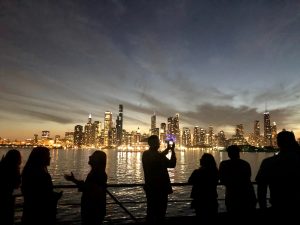 So if you're single and ready to mingle a solo cruise might be for you. Safer than backpacking, less stressful than air travel, and certainly more luxurious, a cruise allows you the opportunity to travel in elegant surroundings, enjoying the company of like-minded travellers. And it's so much more fun than using a dating app!
Meeting people face to face, you can tell right away if there's a spark.
The key is to meet and speak with lots of people, introduce yourself, be open to new experiences and enjoy the multitudes of activities on board.
Mr or Miss Right isn't going to appear just because you book a ticket, but they could be waiting for you at a relaxed meet and greet, in the gym, at a cocktail party or listening to a talk. Cruise ships are full of venues and activities, so you can get out there. You never know where you might bump into your ideal mate. Following your own interests, such as going for an early morning run, like Rachel Prince does, could lead to more than you bargained for, but in a good way!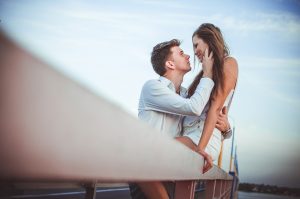 Taking an excursion ashore, you might spot the person you had your eye on the previous evening in the bar. In a crowded market, or an art gallery, it could be that fate is on your side when you bump into each other 'accidentally' and start a conversation. Who knows where it could lead? 
A cruise ship is like a floating city, contained, busy, lively. You will sometimes see the same faces for the duration of your holiday. Especially if your interests coincide with others going to the same venues. This means you are more likely to get talking to people, as everyone is in the holiday mood, relaxed, happy and friendly.
A couple of cocktails, if you drink, and the conversation flows easily. A chat about the following day's excursion can lead to making plans with new friends to attend an art lecture or an on board show the next evening. If someone is interested it is natural to chat more closely, to make plans to spend time together. It is altogether possible to meet the love of your life at midnight, in the middle of the ocean, beneath a canopy of stars. Or to realise that a growing friendship could well turn into something more.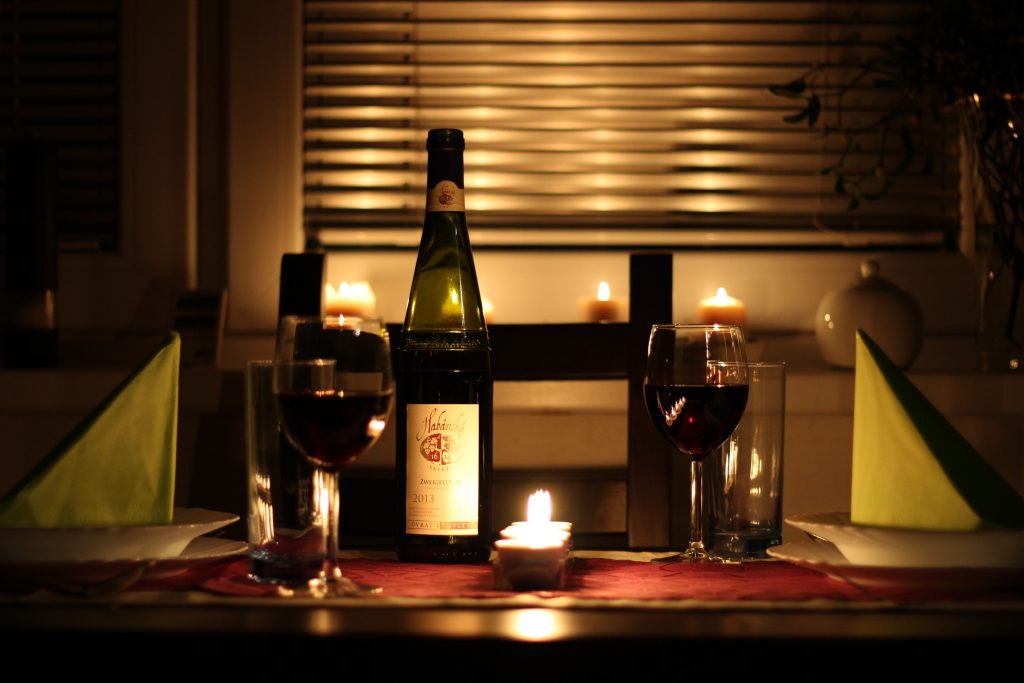 Perhaps you might take a themed cruise; running, food, gardens or history perhaps. This way, anyone you do meet will have similar interests, making it easier to strike up a conversation naturally. Themed cruises also have the advantage that, should you fail to meet anyone you feel romantically inclined to, you can still have an interesting, fun time seeing beautiful places and meeting new friends.
Just as on land, a shared interest makes it easier to chat to your companions. Friendships forged on a cruise can last a lifetime and, if you are looking for love, or at least open to finding a partner, then you could well find someone special while you're both 'all at sea'.
The easy, relaxed atmosphere encourages intimacy and lowers the barriers between fellow travellers. You know you are all heading to the same destinations, you are all here for the same reason, this naturally gives you something in common. Dancing, dining and being entertained in such an enclosed environment, albeit with up to 4,000 other people, means that friendships spring up more readily. 
As you are enjoying such luxurious surroundings on the ship and magnificent views from the deck, it is natural, perhaps, to fall for someone. If it happens for you, I'm sure the cruise will add that little bit of extra sparkle to a special relationship as you drink in the atmosphere together.
Enjoying all that a cruise has to offer with someone special by your side makes it more exciting. The fluttering in your stomach when you see them, the enjoyment of each other's company, getting to know one another in such glorious settings, knowing that, on a cruise ship, you are in a very safe environment. You can really relax and allow the magic to happen.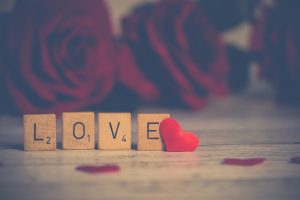 If you do meet someone you can connect with, let the gentle waves and starry skies work their magic.
With cruising, anything is possible!