Writing a Great Book Outline and Writing to Target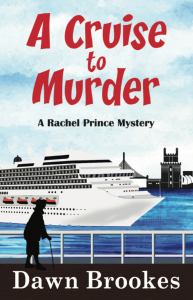 I have recently finished my debut novel so don't consider myself an expert on this but I was greatly helped by using a system for writing the book. This system kept me to time and was just what I needed. The system I used I have adapted from one I learned from a course on Udemy called Reverse Engineer Riveting Fiction
The first thing I need to say is that I did veer off but not hugely and you will see what I mean when I explain it.
Storyline
Obviously before you can develop a plan there needs to be a story in your head. My story evolved but I had the basics of the plot before I started writing.
I had a main character (initially it was 2), sub-characters important to the plot, a scene (set on a cruise ship), a theme – murder mystery (initially thriller but turned out to be cosy as I don't do graphic), a beginning, a middle and an end (I had two in mind).
Word Count
The next thing was to decide on a rough word count. There is some debate over words needed but in general they are as follows:

Word Counts are not written in stone
Depending on what you read there are different opinions on how long a book should be so I have gathered a few together but they are just guides. Publishers will have minimum and maximum word counts for different books and generally frown on shorter novels and those that are too long.
Novel 40,000 words or over (generally 60,000 for mystery, 90,000+ for non-series novel). Some authors and publishers recommend 50,000+ with a maximum of 120,000 but Harry Potter and the order of the Phoenix is over 250,000 words!
Young Adult 40,000 to 80,000 words
Biography & general non-fiction 50,000 to 120,000 words
Memoir & self-help 40,000 to 90,000 words
Novella 17,500 to 39,999
Novellette 7,500 to 17,499
Chapter books for children start at 16,000
Short story under 7,500
Flash fiction 500 to 1,000 words
Children's picture books 400 to 800 words (some of mine are 1,200)
Splitting the Story
Splitting the word count to write the book
In my case I opted for 56,000 words (it has ended up being nearer the 60,000). As this was my first novel and I wanted to keep to time, I decided to aim for the same number of words per chapter using a table system.
The book had to have a beginning, a middle and an end and I wanted tension to build until the climax so this had to be factored in.
The grid or table includes the number of chapters split into one quarter for the beginning, one half for the middle and one quarter for the end. These quarters are then divided into 3, 4, 5, 6, 7 and so on, depending on how long the book will be and how many chapters you want to include.
So for example for a 60,000 word book using a 6 grid system 6 x 4 or 24 chapters.
60,000/24 = 2,500 words per chapter (guide only, can be flexible)
There would need to be 6 chapters in section 1, 12 in section 2 and 6 in section 3
In this example there will need to be at least 24 chapters of 2,500 words each split into sections.
I outlined each of the chapters with points that would be included in each, building on the story and adding tension as the story developed. By the halfway stage the tension was building and by three quarters it was higher with no resolution in sight. The final quarter then built on that tension but arrived at resolution.

Writing in this way kept me to time
I used 56,000 with the 5 grid system 5 x 4 or 20 chapters
56,000/20 = 2,800 words per chapter.
Writing the outline for each of those chapters helped me meet the target of writing the 2,800 per day. I didn't stick to 20 chapters and have ended up with over 30 but that didn't matter. The system helped me write the required number of words per day because I knew what I wanted to include in each of those grids.
Writing at a slower pace or writing more words
If you want to write at a slower pace you can write half the amount per day e.g. 1,400
If you want to write a much higher word count you will want to choose a higher number of grids resulting in more chapters. For example:
9 grid system 9 x 4 = 36
100,000/36 = 2,778 (give or take) words per day or half if you want to write slower
Conclusion
This is a system that has helped me and I hope that it helps you. If you want to learn more about this system check out Reverse Engineer Riveting Fiction by Geoff Shaw where he explains it much better and outlines plot building within the system.