Saturday June 26th 1982
Today, we diced with death and hired motorcycles. I had never ridden a motorbike before except as pillion. I had to learn to ride in 5 minutes! Not only that, I had Bernie riding pillion.
We managed to get used to the bikes and drove to the Monkey Gardens followed by Penang Hill. We took a train up a funicular railway up to the top at 2,000 feet. The journey was almost vertical – or so it seemed. There were beautiful views of the whole island from the top.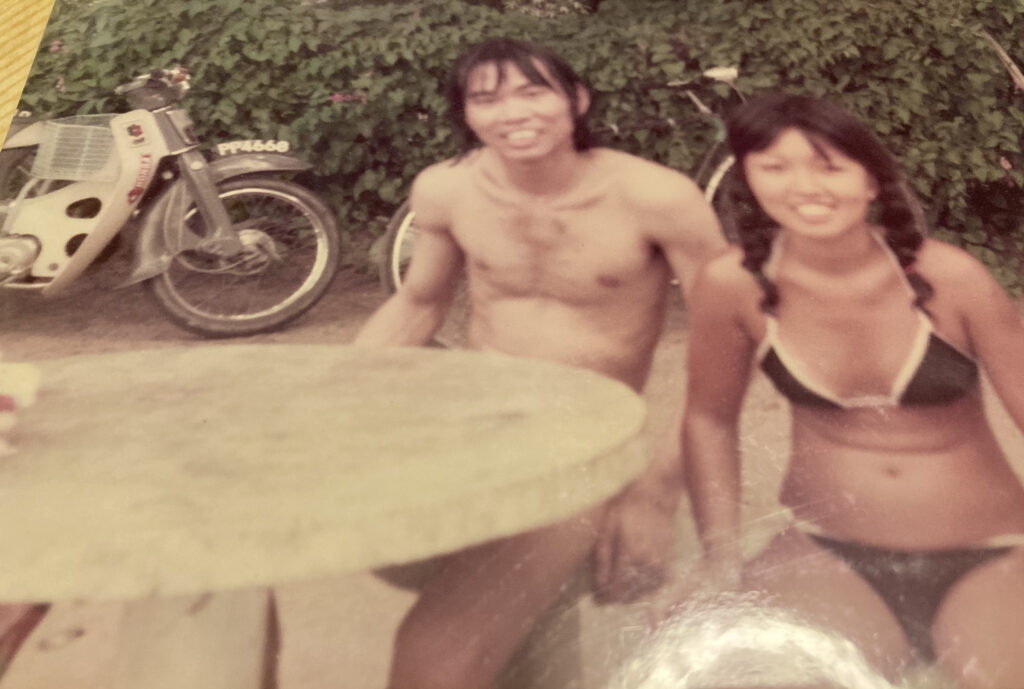 Afterwards we travelled to the Snake Temple. I was disappointed there were only three snakes, but as I don't even like snakes, not broken by it!
We had to drive through Georgetown on the way back and J crashed into a car. Thankfully she wasn't hurt but the car driver was not happy. As his car looked like it was falling apart – most of them did – I couldn't see what all the fuss was about!
We were driving in the dark when my motorbike kept cutting out and the lights were intermittently failing. It was scary as we were driving in pitch darkness along winding roads with cliff edges. I prayed all the way down, driving as carefully as I could. I've never been so pleased to get anywhere in my life when we arrived at the hire place. Bernie had turned pale and we were all filthy from dust and fumes. We happily returned the bikes and went back to the hotel to shower and sleep, deciding to have a beach day the next day.