Nov 6th 2021
It's been a launch week, so busy and exciting in every way. Captain's Dinner Cruise Murder was released on Wednesday and reached bestseller in its category by lunchtime! It's so satisfying when this happens. Early reviews have blown me away.
I haven't been resting, though, I'm currently writing the first draft of Lady Marjorie Snellthorpe's new adventure. Murder at the Opera House will be released at the end of December. I'm enjoying the writing and the setting of Cluj-Napoca in Romania. I visited Cluj on a few occasions in the early 1990s shortly after the revolution. I have fond memories of those days driving a van over 1500 miles to deliver aid to churches, hospitals and hospices. Funnily, our rising tennis star Emma Raducanu was there while I was writing the book so it was interesting to see the Cluj of today, albeit from a tennis perspective!
In other news, I've decided it's time to get fit after being overly sedentary during lockdown so I've joined a health and leisure club. If my first session of yogalates is anything to go by, I'm really out of condition!
Sept 4th 2021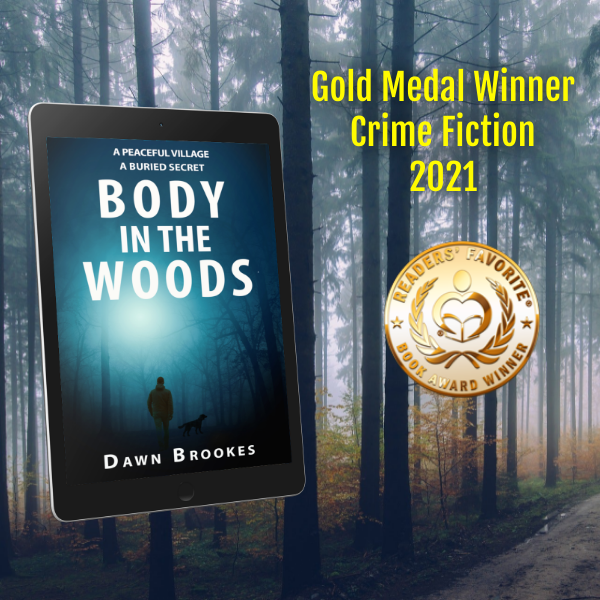 What an exciting week this has been. I woke up on Wednesday to discover Body in the Woods had won the Readers' Favorite Gold Medal Award for Crime Fiction! Not only that but its been shortlisted for consideration by a film company for the possibility of being turned into a film or TV production. Things like this don't happen every day so I have to revel in it while the feeling lasts. I'm immensely proud of the achievement and congratulate all other authors who won awards for their respective categories. Now I've come back down to earth, I've finished rewrites to my first memoir and the manuscript is having some final checks before release. I have to schedule in time to write a synopsis for the film company and get on with finishing book 10 in the Rachel Prince Mystery series.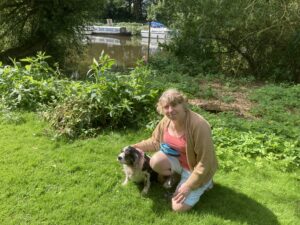 In other news, I had a short break in Yorkshire at the beginning of the month. It was another staycation for us, but we had a great time and the Yorkshire weather was kind. The good thing was I could take Molly rather than attempt to leave her in kennels for the first time since rescuing her. On the Molly subject, she's not been well recently and we've had numerous trips to the vet. I'm still hoping its nothing serious. That's my update for now. More to follow in the coming months. If you would like to hear from me more frequently, please feel free to signup for my newsletter and receive a free novella as a thank you.
May 5th 2021
It's been a busy writing year so far with two books and a novella published already. The second in the Carlos Jacobi series, The Bradgate Park Murders was published over the weekend and so far has been positively reviewed. It's available on kindle, also in paperback worldwide and soon to be in hardback and large print. I'm actively seeking a narrator for the series and will let you know once audiobooks are available.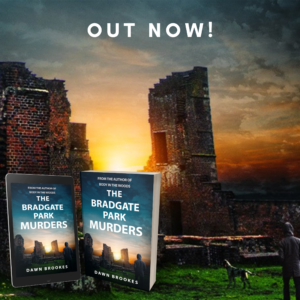 In March I published a novella, Death of a Blogger which will be the forerunner to a new series featuring the ever-popular Lady Marjorie Snellthorpe. So many readers love the character so she just has to have her own series. You can get the ebook for free by signing up to my reader team where you will receive news, updates and offers once a month. Alternatively, you can purchase the ebook which is available worldwide through all platforms or the paperback. The audiobook is currently in production and should hit the shelves in the summer. I'm so excited about this new series.
I'm currently writing book 9 in the Rachel Prince Mystery series, Hazardous Cruise which is available to preorder on Amazon. It will be available in the summer.
February 13th 2021
I'm not sure what happened between December and now. Time seems to have flown in spite of being in another lockdown here in the UK. At least the vaccines are now being rolled out so hopefully…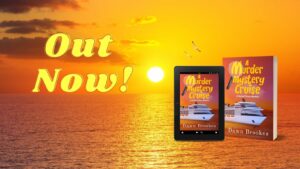 At the end of January I released book 8 in the Rachel Prince Mystery series and I'm pleased to say that the series continues to grow in readership across the world. I'm happy that people in the US are almost neck and neck with UK readers in terms of sales and popularity. Wherever you are in the world. I thank you.
I'm currently writing a prequel to a new series featuring Lady Marjorie Snellthorpe. The prequel eBook will be offered exclusively to those who subscribe to my newsletter as a thank you for taking an interest in my work. It will be winging its way to my editor next week and I hope to have it available by the end of the month.
After that I'll be working hard to get the second Carlos Jacobi novel finished and might be able to bring the release date forward. I'll keep you up to date with any developments on that front. Here's hoping…
November 28th 2020
We're heading towards the end of what's been a challenging year worldwide. With good news on the vaccine front there is room for a little more optimism.
For most of the year it's been work as usual for me as I work from home. I had results of my MA in Creative Writing last month and I'm delighted to say I passed with a distinction. Now that's out of the way, I'm hoping to increase writing productivity going into 2021. More about that later.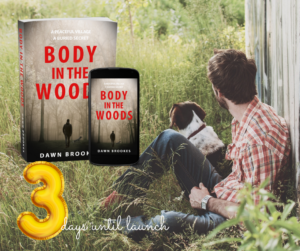 We're just a few days away from launching my fourth book of 2020. Body in the Woods is a slight change of genre, but not so much that it will put off Rachel Prince fans I hope. Early reviews have been amazing and I'm looking forward to it being out in the big wide world!
I'm over a third of the way through book 8 in the Rachel Prince Mystery series, A Murder Mystery Cruise is due for launch in February 2021.
September 25th 2020
I've just returned from a short break to the English east coast so I'm feeling refreshed and raring to go for the autumn.
Honeymoon Cruise Murder was released almost a month ago now and turned out to be the best launch ever! Thank you if you bought a copy and also if you managed to post a review.
I've finished the first draft and edits for the first in the Carlos Jacobi PI series, Body in the Woods and couldn't be more pleased with it. It will shortly be winging its way to alpha readers followed by my editor.
I'm about to start on book 8 of the Rachel Prince Mysteries and am also producing a prequel to a third new series featuring Lady Marjorie Snellthorpe. Keep an eye out for both of these.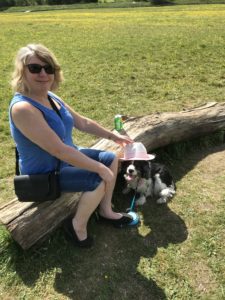 August 16th 2020
It's been great to be out and about a little bit more. I even got to go out for lunch a couple of weeks ago. I'm staying cautious as lockdown eases in the UK.
When Rachel Prince Cruises, it's no honeymoon!
I've just added the finishing touches to Honeymoon Cruise Murder and the final proofed manuscript has been uploaded to Amazon. It's on preorder for the next few weeks prior to launch on the 27th. Early feedback is encouraging.
The audiobook for A Christmas Cruise Murder is now on its way to market and should be available within the next few weeks. Alex Lee does a great job with the narration.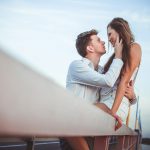 It's been a busy year for me, finishing up an MA in Creative Writing and sticking to my publishing schedule. I'm just adding the final touches to Honeymoon Cruise Murder before sending it off to beta readers and proofreader. Body in the Woods is almost half finished and I would like to get it out there before the December deadline but we'll see.
Facebook followers helped come up with the title for Book 8 in the Rachel Prince Mystery series. To be confirmed in the near future!
This week, I was interviewed by Written Word Media about my latest book, Murderous Cruise Habit. You can check out the interview here.
Suki Seal and the Plastic Ring is now available in eBook, paperback and hardback and should be available around the world. The book carries an important message about plastic waste and protecting our marine life as well as being a fun read. So please check it out wherever you like to shop.
During these challenging times, I'm sure we all need a little light relief and to that end, I'm pleased to announce that Murderous Cruise Habit is available for kindle and in paperback. Large print and audiobook versions are in the production line and will be available soon. I've just finished production of a large print version of A Christmas Cruise Murder which will be available soon.
My illustrator is working on illustrations for Suki Seal and the Plastic Ring, the latest of my children's picture books. I'll keep this page updated with progress.
Book 6 of the Rachel Prince Mysteries, Murderous Cruise Habit has now gone for its editing rounds before release on 25th March. You can preorder the eBook now on Amazon and the paperback version will be coming soon. Suki Seal and the Plastic Ring will be available soon.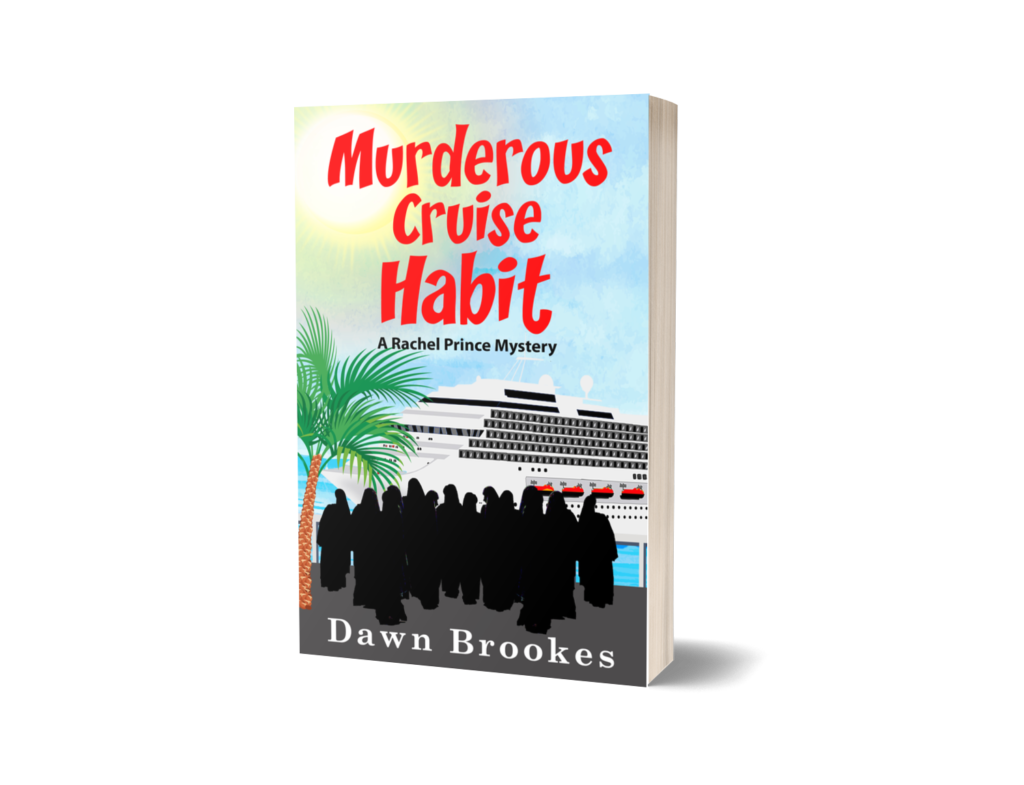 Work on the first Carlos Jacobi PI book is progressing and the book will soon be available for preorder for release in December.
Book 7 in the Rachel Prince Mysteries will be released in June or July 2020.
As I look forward to 2020, I have taken a look back at 2019, a busy and productive year for me as an author. I have just finished a children's book, Suki Seal and a Plastic Ring highlighting the dangers of plastic on our environment. This book has gone away for editing and illustrating and will be available towards the end of January.
I am currently writing book 6 of the Rachel Prince Mystery series, Murderous Cruise Habit which will be released in March this year.
Fourth book launch of the year!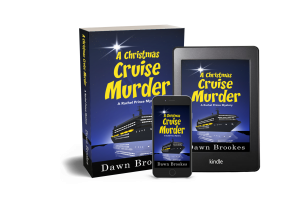 2019 has been a busy, but productive, year and I'm happy to say that I have just launched book 5 in the Rachel Prince Mystery series in time for Christmas. It was touch and go for a while as to whether I would finish it in time because – in a moment of madness – I started an MA in Creative Writing in September. I'm proud to say that in spite of being overwhelmed with studying I have managed to release two books as planned during the final quarter of the year!
I hope you enjoy A Christmas Cruise Murder as much as I enjoyed writing it. Early reviewers have caused me to blush with pride (a rare thing) with their kind comments.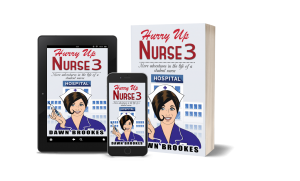 I have just released the third and final memoir covering my nurse training. If you need a refresher: Hurry up Nurse: memoirs of nurse training in the 1970s is mainly based in the city of Leicester; Hurry up Nurse 2: London calling covers my time at the now closed London Chest Hospital; the latest addition, Hurry up Nurse 3: More adventures in the life of a student nurse is based in the south of England and covers the final lap of my training in the early 1980s.
Hurry up Nurse 3 is available now. I have recently returned from a Baltic Cruise and am currently writing A Christmas Cruise Murder and hoping for a December release – watch this space! Book 5 takes place during a cruise to the Canaries for the holiday season.
Launches and Writing!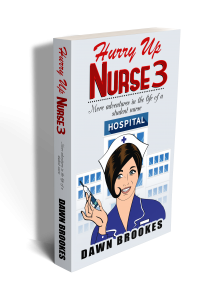 I've just launched the fourth book in the Rachel Prince Mystery series called Dying to Cruise. It's already a bestseller in the Hot New Releases category thanks to readers.
Many readers of my Hurry up Nurse series have been patiently waiting for me to release book 3. The good news is that its now available for preorder and is almost complete. I decided to get my head down and fulfil the promise to readers who enjoy that series. Hurry up Nurse 3: More adventures in the life of a student nurse will be the last in series. Does that mean there will be no more vocational memoirs? No, there will be at least one more covering my life as a district nursing sister and community matron so watch this space.
I have just approved the Audiobook files for Killer Cruise and this will be available very soon. Dying to Cruise will be going to my narrator, Alex Lee in the near future.
I am hoping to have the fifth in the Rachel Prince mystery series out for Christmas so will be working hard to achieve that goal over the next few months.
It's Editing & Tennis Time!
Dying to Cruise #4 in the Rachel Prince Mystery series is currently with my editor. The next stage is to do a final edit and proofread before sending out ARCs to advance readers who have volunteered to read a copy before publication day on 1st August.
I have just started listening to the audio files of Killer Cruise, back from the amazing narrator Alex Lee!
Also taking time out to watch Wimbledon, my favourite two weeks of the year and the not so pleasant clear out of garage! How do garages get so full of junk??
Interview on Mearns FM
What's New:
Just Released!
Deadly Cruise Audiobook released on 3rd May.
" class="Apple-web-attachment Singleton Apple-edge-to-edge-visual-media alignleft" style="font-style: normal; font-variant-caps: normal; font-weight: normal; letter-spacing: normal; orphans: auto; text-align: start; text-indent: 0px; text-transform: none; white-space: normal; widows: auto; word-spacing: 0px; -webkit-text-size-adjust: auto; -webkit-text-stroke-width: 0px; text-decoration: none; caret-color: #000000; color: #000000; font-family: Helvetica; font-size: 12px; opacity: 1;">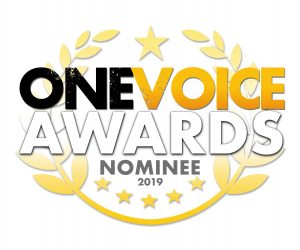 Did you know my narrator, Alex Lee is up for an award? She has been shortlisted down to last 6 from 2,400 nominees! You can grab a copy of the audiobook for FREE if you're not already and audible member. Just click on the link above if you're in the UK or go to my audiobooks page if you're in the USA.
Killer Cruise Now Available!
Join the crew and passengers aboard the Coral Queen for another exciting adventure at sea!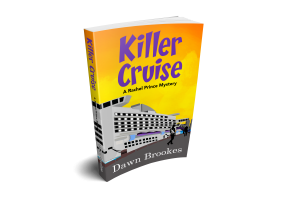 Killer Cruise, book 3 in the Rachel Prince mystery series. Crew aboard the fictional Coral Queen find themselves stretched to the limit by the antics of a Queen tribute act, a troublesome stag party and a group of excitable female cheerleaders.
PC Rachel Prince, cruise ship sleuth is wondering if she will ever enjoy a peaceful voyage when an unpopular man dies under suspicious circumstances.
After agreeing to accompany Lady Marjorie Snellthorpe on a cruise around the Baltics, Rachel and Marjorie find themselves surrounded by an array of suspicious characters with plenty of motive for killing the despised victim. The man's death was unlikely to be an accident according to the chief of security, and Lady Snellthorpe is keen to test her sleuthing skills.
Sarah, cruise ship nurse and Rachel's best friend is keen to keep Rachel out of harms way as is Chief Waverley but it's a case of the irresistible force meets the immovable object when there's a mystery to be solved. Spurred on by the incorrigible Marjorie who is keen to interfere, Waverley and Sarah find themselves out of their depth.
As the man appeared to have more enemies than friends, the mystery tests Rachel to the limit. She finds herself in danger as she tries to keep Lady Marjorie safe while solving the crime.
This book should come with a 'can't put down' health warning! Editorial Review.
New for Autumn 2018!
Available Now!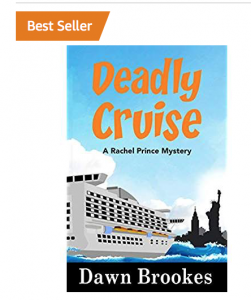 Deadly Cruise, book 2 of the Rachel Prince Mysteries.
A Russian tour group, a dead body, and conflict in the medical centre. What more could you ask for in a second great adventure for Rachel Prince?
Chief of Security Jack Waverley is keen to keep Rachel out of any investigation but reluctantly needs to pick her brains.
Will Rachel ever have a relaxing cruise holiday?
Your guess is as good as mine!
What readers say about book 1
Kept me engaged from beginning to end. Good suspenseful read

Loved this book could not put it down loved the characters and not knowing what was going to happen next

Five well-earned stars to Dawn Brookes for a well-researched, well-written, very entertaining read
Perfect for the holiday season
Would you like a signed copy for Christmas? Buy now!

If you love a murder mystery with plenty of red herrings, this debut novel by Dawn Brookes is just what you need.
A cruise should be the perfect remedy for Rachel Prince who has been ditched by the man she was engaged to marry!
That's what her best friend, Sarah suggested when she invited Rachel to join her on the cruise ship where she works as a nurse. It would have been the ideal getaway if there wasn't a potential murderer on the loose.
Buy Now USA
Check out Goodreads reviews
Goodreads reviews for A Cruise to Murder
[wp_cart_button name="A Cruise to Murder" price="7.99″]
New for Summer 2018
Gerry the One-Eared Cat: don't let bullies get you down!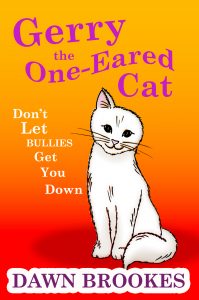 A children's book following the struggles of a one-eared kitten who finds, as he grows up that the world is tough if you look different. Gerry is ostracised due to his appearance. The local cats alienate him and call him names. Gerry longs to find acceptance and be part of the crowd but he learns how to overcome bullying from an unlikely source. This entertaining story addresses issues of bullying and diversity.
[wp_cart_button name="Gerry the One-Eared Cat" price="5.99″]
Goodreads reviews for Gerry the One-Eared Cat
New for Spring 2018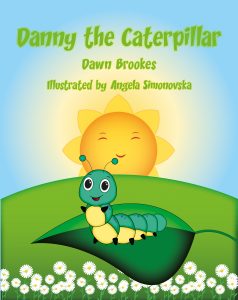 An enchanting story for lovers of A Very Hungry Caterpillar
Early one spring morning, Danny the caterpillar emerges from the safety of his egg. Danny soon discovers what it is like being a small caterpillar in a big world!
He makes new friends while sitting on his leaf and a particularly attractive female caterpillar catches his eye! Mostly though, he eats and eats. Amazing things will happen to him as he grows, but first he must stay safe.
A wonderful, feel good story of nature, ideal for springtime but children will enjoy it throughout the year.
[wp_cart_button name="Danny the Caterpillar" price="6.99″]
Also Available
Ava & Oliver's Bonfire Night Adventure
Ava & Oliver's Christmas Nativity Adventure
---
Bestselling Memoirs
Bestselling Memoir in both UK & USA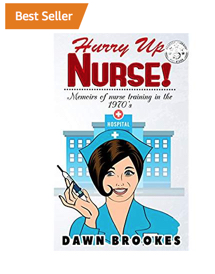 Dawn had no idea what she wanted to do with her life but a set of circumstances collide that see her attending an interview for nurse training in 1977. There follows what someone describes as a howling good read. The memoir follows the ups and downs of a trainee nurse during the 1970s. It is written with humour and candour but also a great deal of compassion.
[wp_cart_button name="Hurry up Nurse" price="7.99″]
Buy Now on Amazon
Amazon UK or Amazon USA
Also Available Hurry up Nurse 2: London Calling
---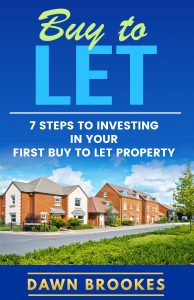 Everything you need to know about how to invest in property and how to be a landlord.
The only book you will need to get started as a property investor.
[wp_cart_button name="Buy to Let- 7 steps to successful investing" price="12.99″]